Check out the bug party decorations and food too!
I think the cakes and cupcakes were my favorite part of the party.  The mini cupcakes were frosted and then topped with crushed Oreo cookies. The bees and caterpillars were made from fondant.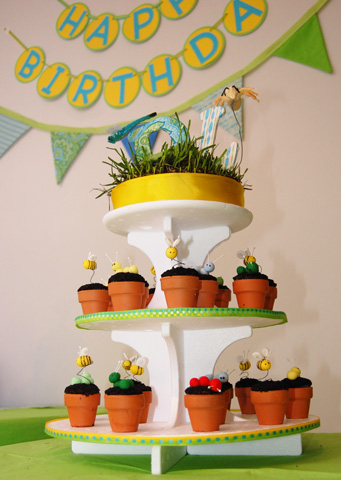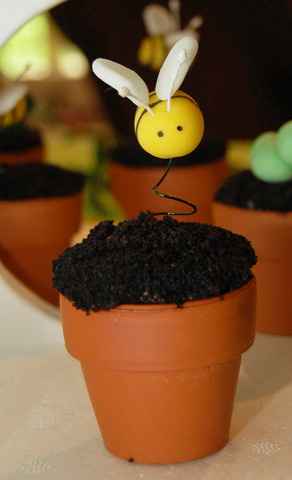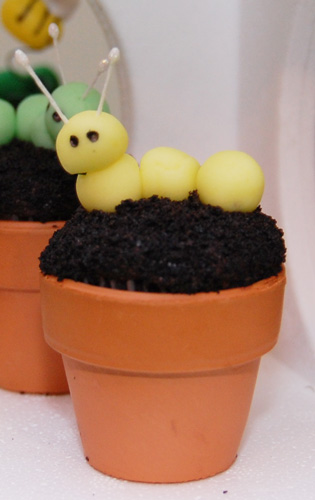 The cakes were made by a local bakery.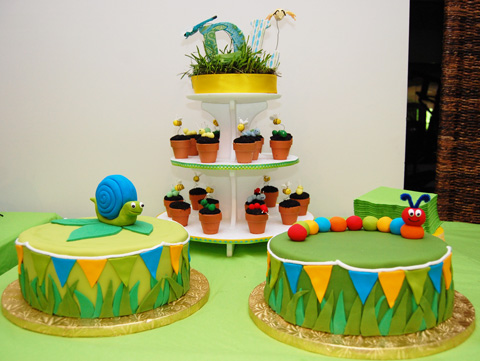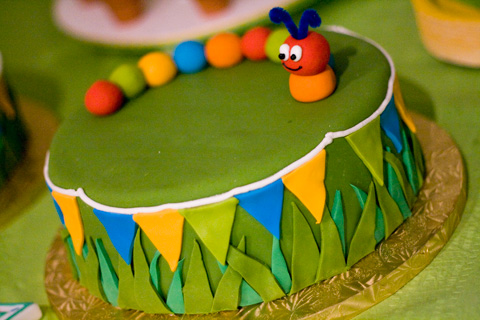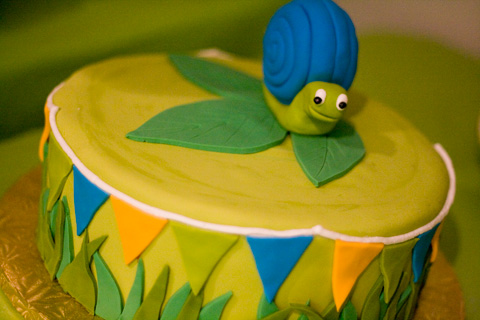 Inspiration
Cupcakes
Bees
Caterpillars
Cake