It seems like just yesterday I was planning the airplane and monkey parties. I think I started planning the bug party just days after the monkey party.  Of course, the tone of the party started with the invitations.
Because I have so many details I want to share, I am going to break the party up into several posts.  Let's start with the food. Silverware was wrapped around different bug fact cards.  They were perfect!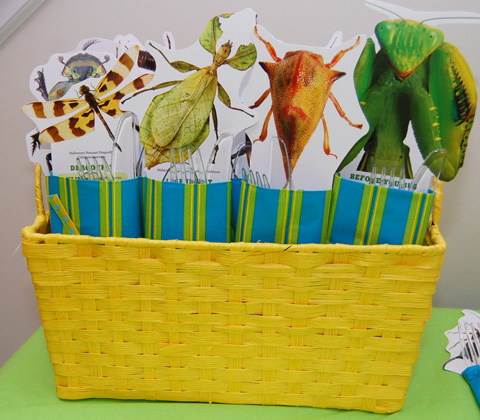 In keeping with the bug theme, all food served was some sort of  bug.  Besides what is pictured below, we also served 'slugs' or sweet pickles, and 'wing' or potato chips.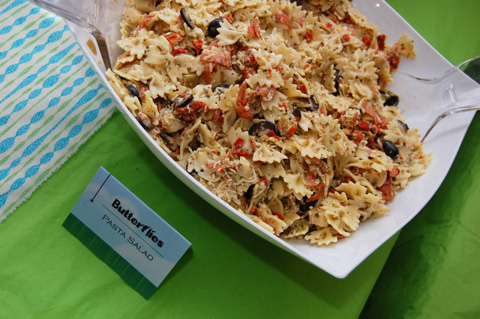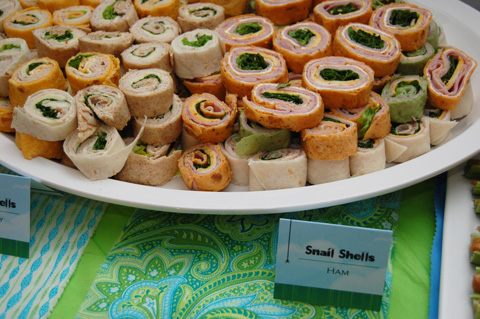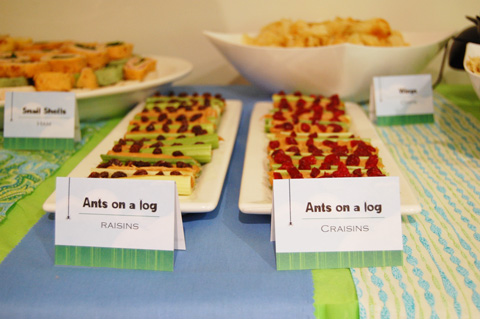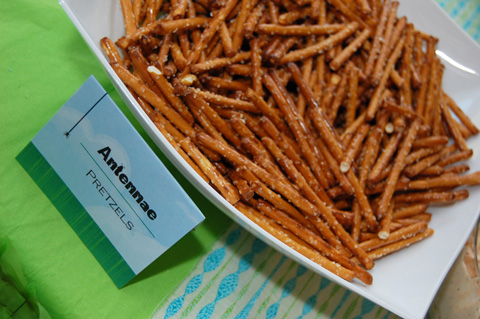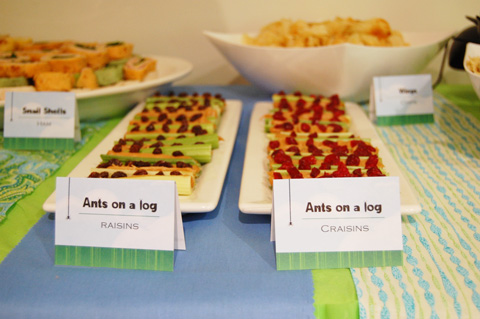 We made fruit and vegetable arrangements that doubled as part of the decorations on the tables.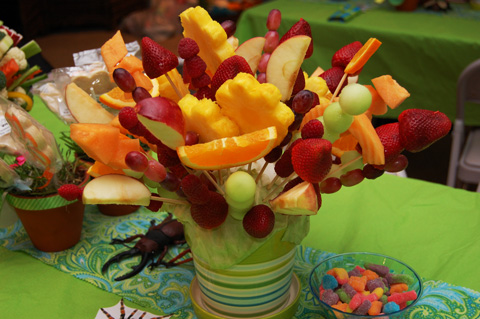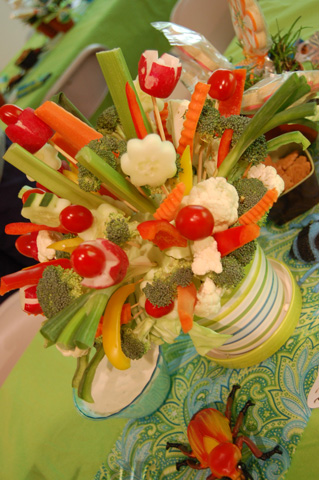 A party isn't complete with candy, right?  Treats included bug graham crackers and various gummy bugs and worms.