I sent the invitations at the beginning of the week, so I think it's safe to share them now.  I was a little leary about these making it through the mail without trouble, so I had a test run a couple of months ago.  Luckily, it made it made it in perfect condition. The workers at the Post Office looked at me like I was a little crazy though! 🙂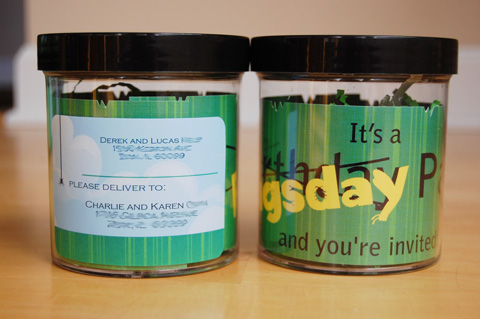 In this picture you can see the holes I drilled in the lids.  I used Easter grass to imitate real grass.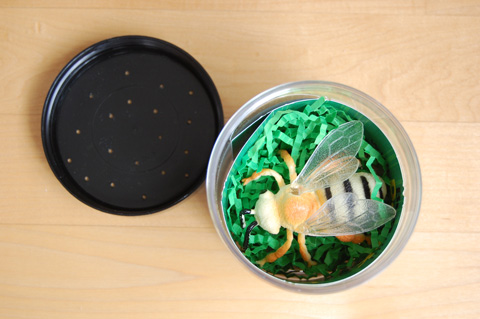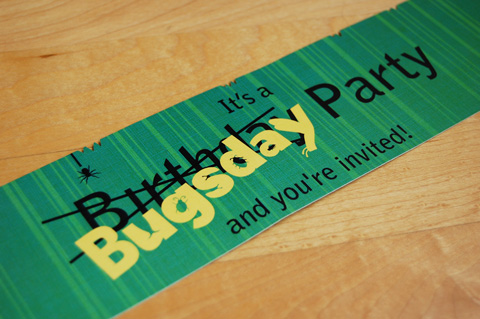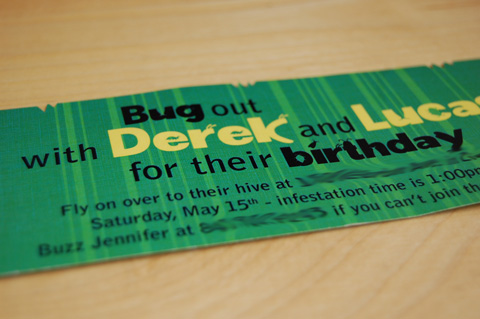 I hope to be adding these invitations, or another bug invitation to my shop soon.