Check out my other mod monkey birthday posts here and here.
As I look through the photos, I realized I failed to take pictures of a lot of different things.  For the food, we had blue and yellow bread made by our local bakery.  We used a round cookie cutter to cut the bread into circles.  I wasn't kidding when I said I went with the polka dot theme!  All of the food was round.  I don't know if anyone noticed, but it was fun trying to come up with food ideas that fit!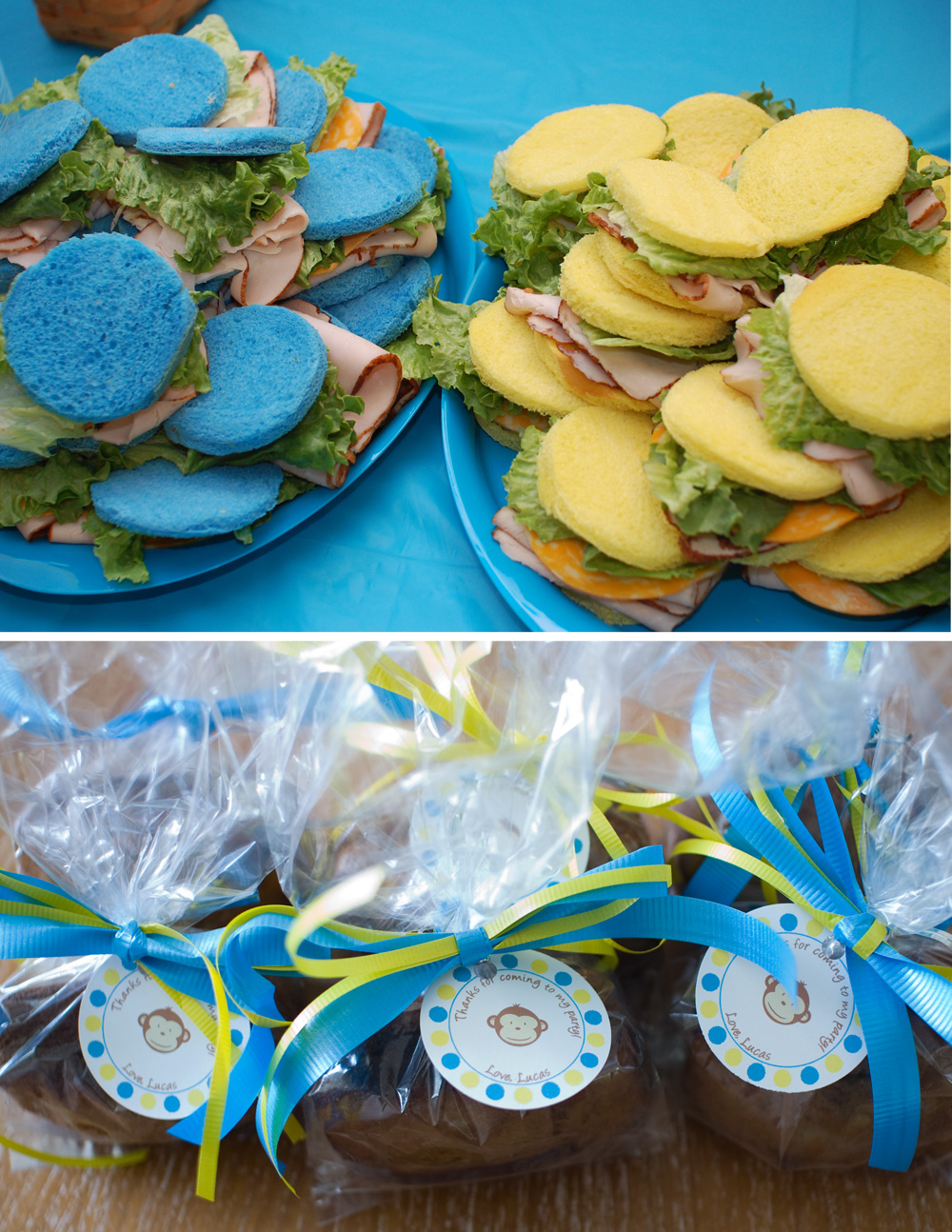 The adults were sent home with mini loaves of banana bread.  One picture I didn't take was of the kids goodie bags.  I used a white gift bag and glued blue and yellow polka dots along the bottom.  Each bag was filled with fun monkey items.
The kids had a blast playing the ball pit we made using a monkey kiddie pool that was complete with a banana slide!  It was perfect!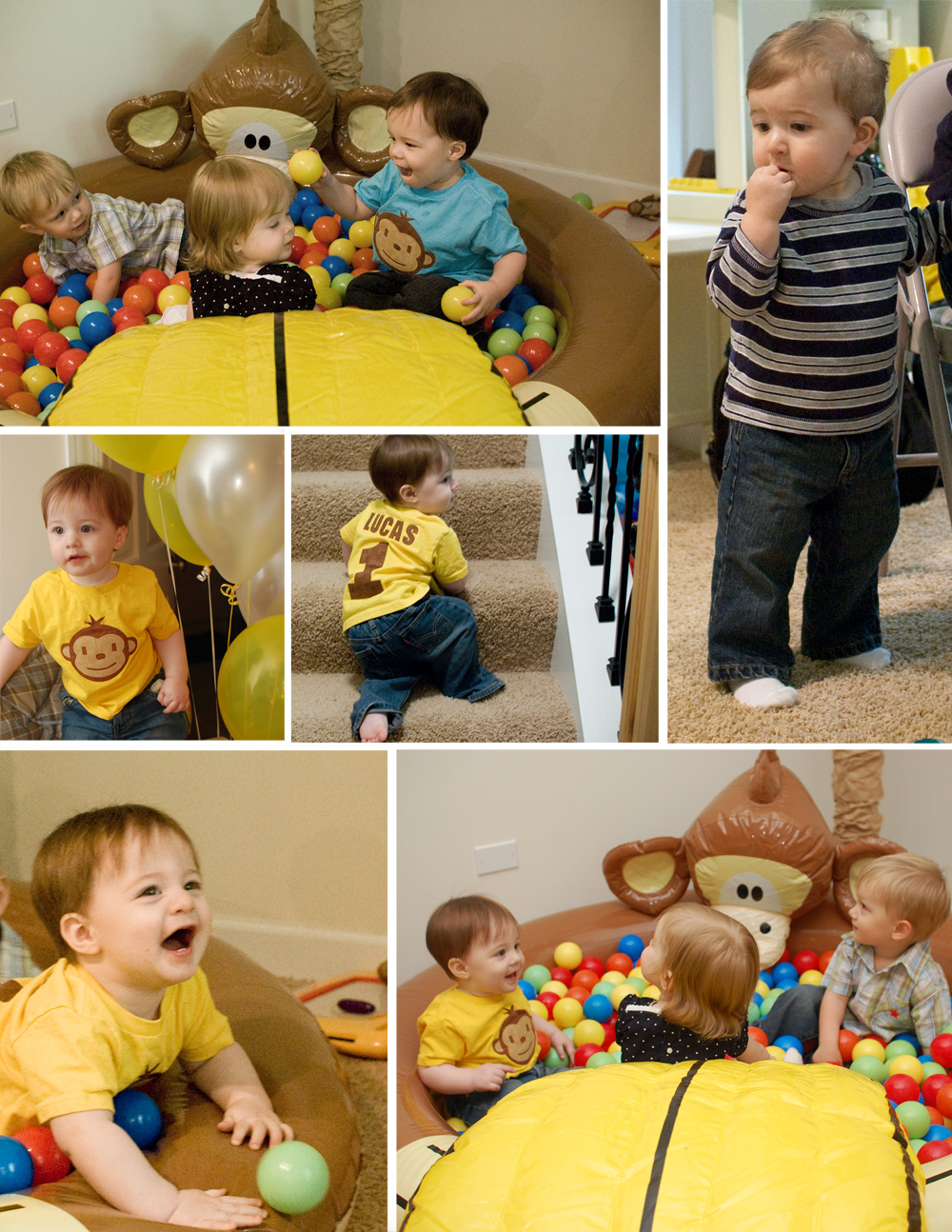 You can find the mod monkey shirt here. She does great work and is super fast!