In case you missed my post on the bug party food, you can find it here.
Cookie bouquets doubled as decoration for the table, and favors for the guests.  The cookies were made by Pam of Cookie Crazie. They were so cute, and yummy too! I started by cutting sod to fit in each pot.  To make the bouquet, I simply tape a stick to the back of the bag (thanks for the tip Pam!).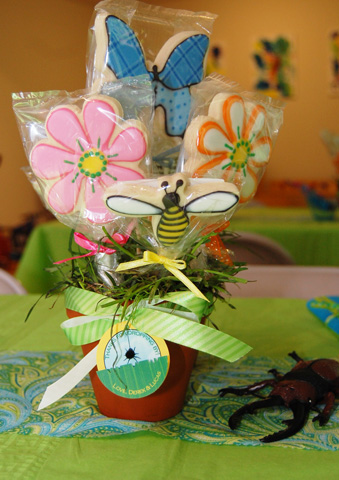 I love the tags!  I glued a pom pom for the spider body and used foam dots to set the "grass" in place.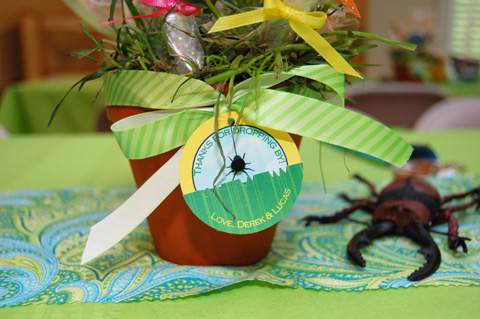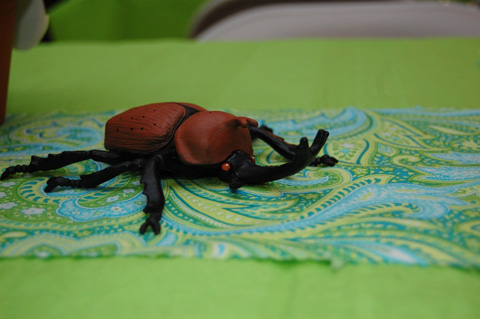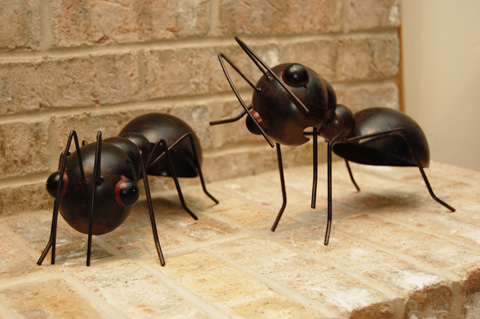 My mom and I got a little carried away with the bunting.  I wish I had a picture of it all hung.  It was everywhere!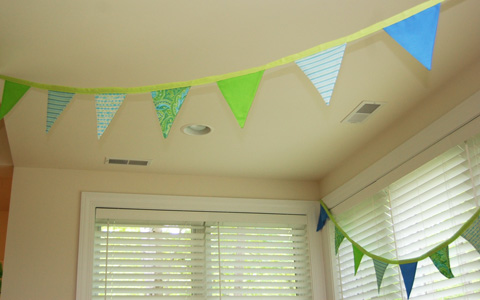 Here's a sneak peak at the cupcakes.  In the background you can see the Happy Birthday banner I made.  I am hoping to add those to my shop soon.  If you have an interest in one before then, let me know.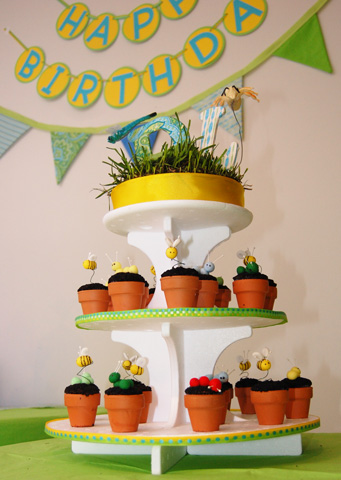 No, we weren't part of the decoration. 😉  Here's another picture of the bunting.  Plus, it's a decent picture of both of us (for once!).