1. I have completely neglected this blog the last three weeks.  Unfortunately, sometimes life just gets in the way.
2. Last week I had the pleasure of working with two wonderful customers that are starting up new businesses.  Here's the flyer I designed for Mighty Stitches. Check out her new website.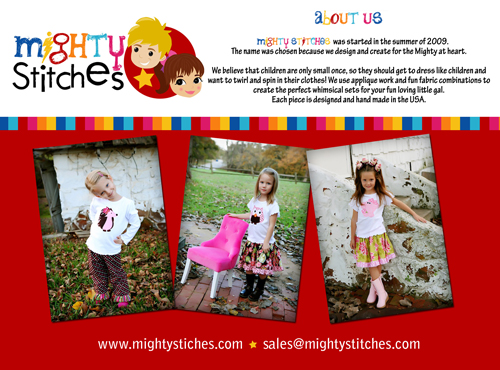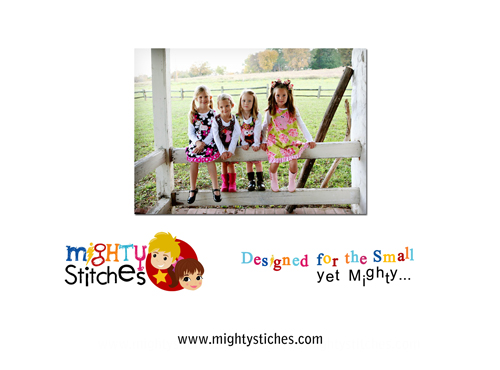 Here is a logo I designed Precious Gift Photography. I can't wait to see her photos!

3. I get to go to see Black Eyed Peas in concert Thursday!!
4. Do I dare say I have a potty trained little boy?!  He has done really well.  As with every other milestone, it's bitter sweet…yes even potty training.  It's just crazy how fast they grow up.
5.  Remember when I said I needed a vacation somewhere warm?  Well, I started filing out the paperwork for all of us to get Passports!  I had one, but it's been expired too long to renew it.  We're hoping to get to Mexico sometime this year.
6. Last night Lucas slept through the night for the first time in ages.  Who knows when that will happen again…not tonight!  He's already been up.  I know the experts would say it's me, not him.  I just don't know what to do with him!
7. I took Derek to see 101 Dalmations, he loved it!  He stayed awake and watched the entire thing!  After the play, they had a puppy from the show in the lobby for the kids to get pictures with.  When we were walking to the car, a few of the kids that were in the play were on the street.  We stopped and talked to them and let them know what a great job they had done.  They were so proud of themselves.   They were so impressed that Derek had stayed awake the entire time.  Seeing the kids was definitely a great end to the night.
8. I think I am going to start working on next week's 10 on Tuesday as soon as I finish this one.  It's tough coming up with 10 things that are half way interesting!
9. I've been brushing up on my Algebra I.  My nephew is a freshman this year. He's needed a little help with his math.  Man, that stuff is hard!
10. Last, but definitely not least,  RIP Timmy 02.21.73 – 02.14.10.  We will miss you.