For me, choosing a party theme is the easy part.  Then I get started on pulling it all together.  When I was working on the monster theme, it just wasn't coming together like I had in my mind.  Until I found the black and white chevron fabric!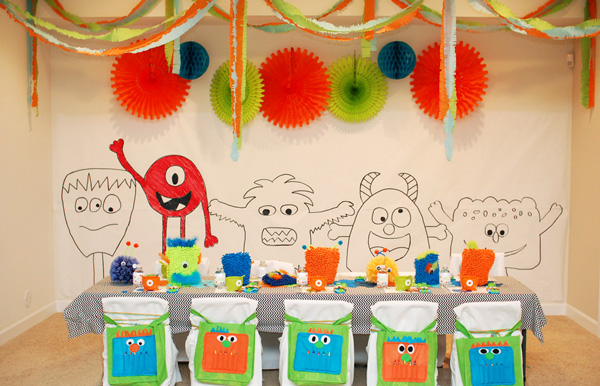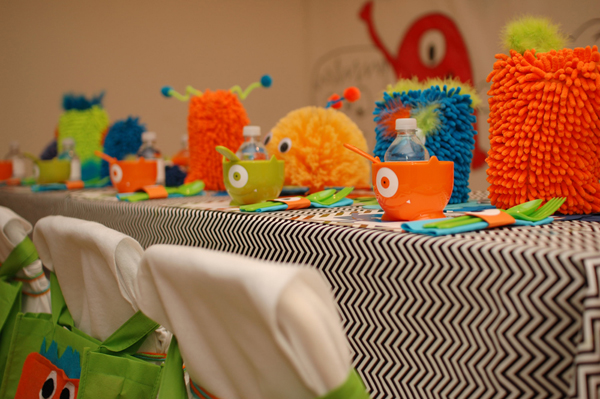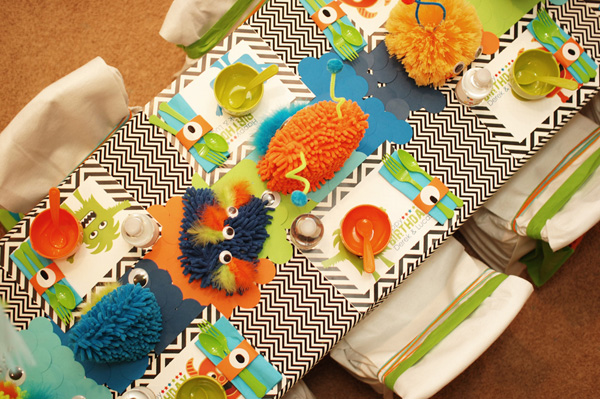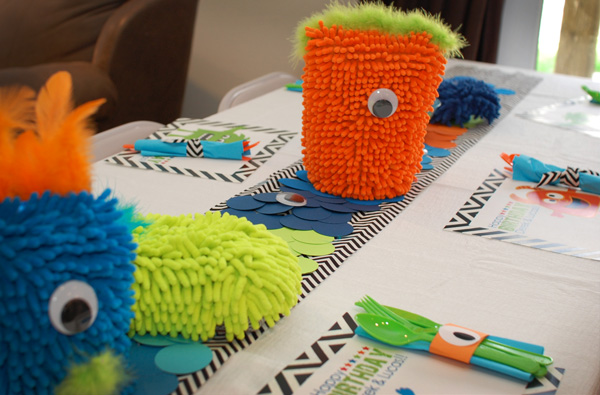 Food
Since we had 17 kids under the age of 4 (CRAZY!), we decided an early party time would work well with nap times.  While a brunch menu can be challenging for a large party, everything turned out perfect!  We served cereal, french toast sticks, a couple quiches, potato casserole, donuts, fruit, etc.
Drinks include, milk, orange juice,  water, and a green smoothie (recipe courtesy of One Charming Party http://onecharmingparty.com/2011/03/10/st-pattys-day-smoothie/).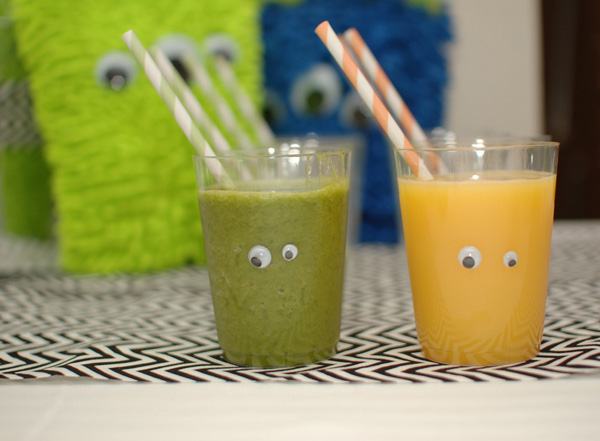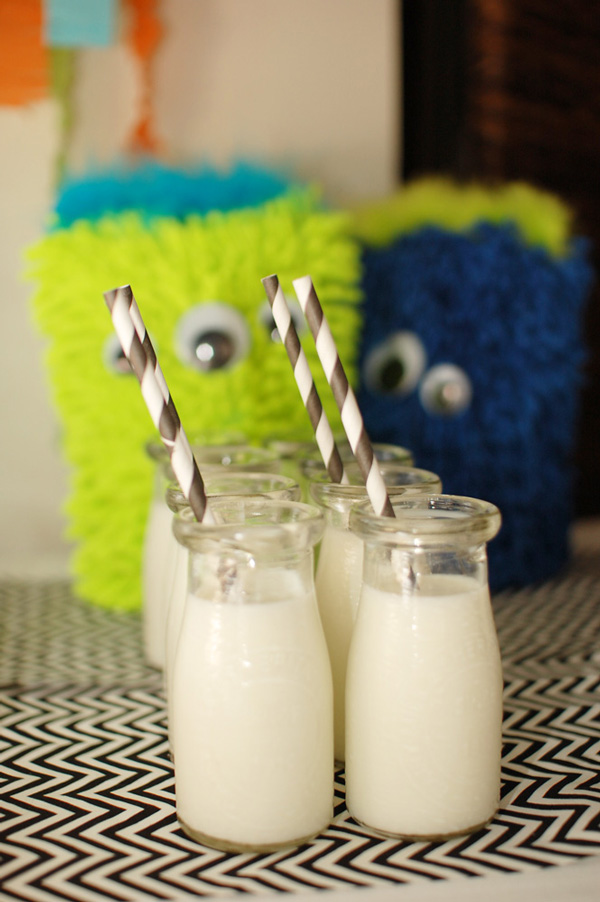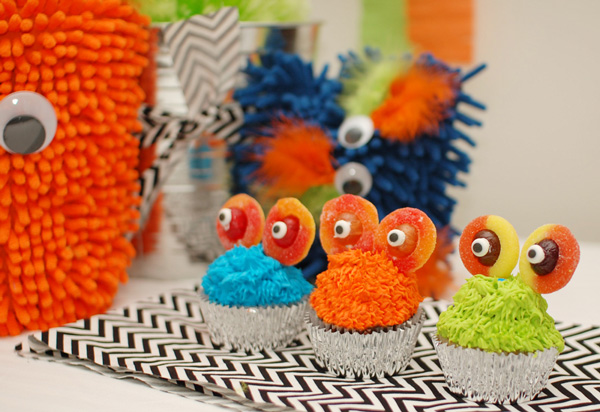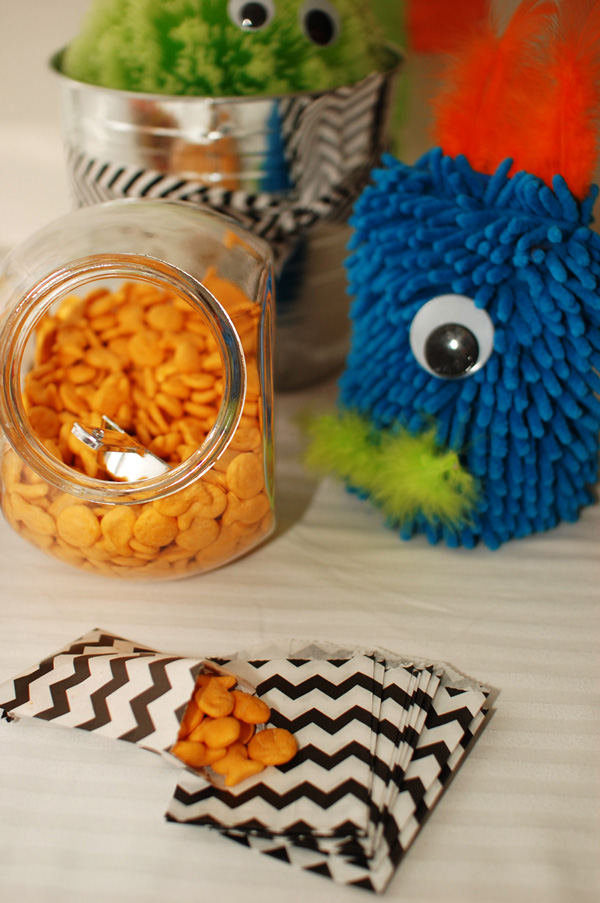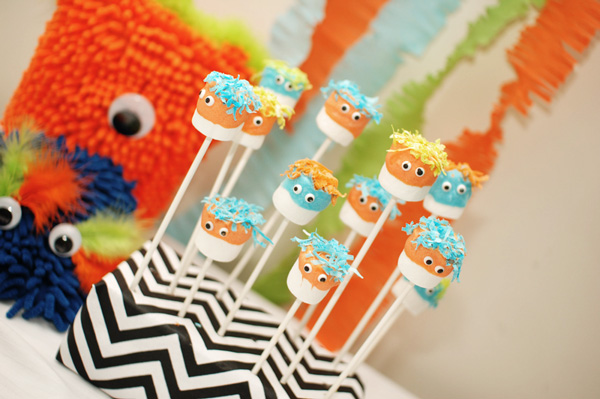 Decorations
Streamers and the numbers 3 and 4 were created using tutorials from http://jordanferney.blogspot.com/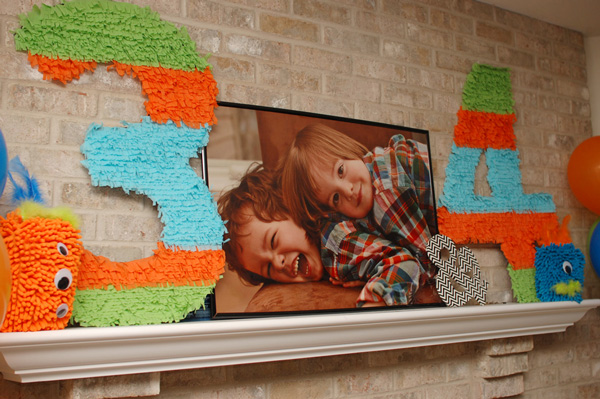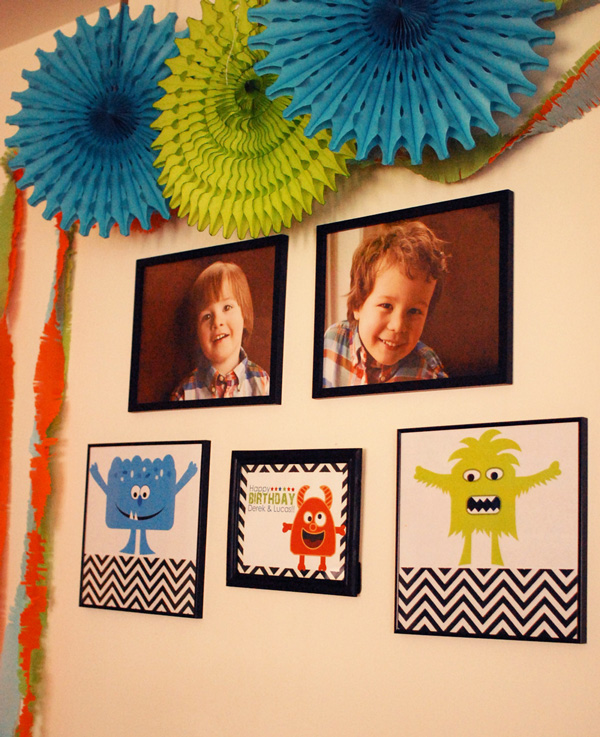 Activities
I created a huge wall with the outlines of the monsters from the invite for the kids to color.  It was definitely the hit of the party!  I also created a pin the eye on the monster and had a table for the kids to make their own masks.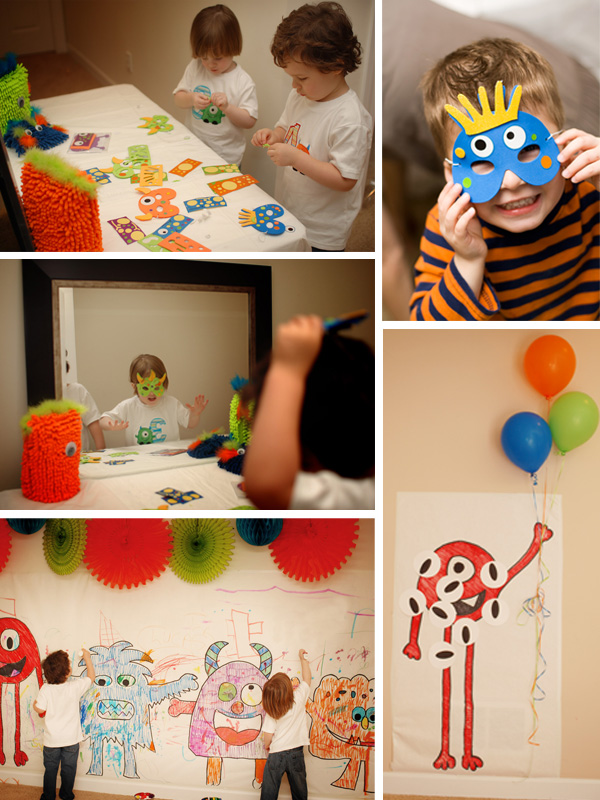 Favors
Favors are always fun for me to put together.  I like to send guests home with something they will end up using….or eating!  Favor bags included cute monster bags (created loosely from this tutorial http://www.hideousdreadfulstinky.com/2011/02/crayon-monster-art-tote-tutorial.html
Inside the bags were,  a monster sticker book, a box of crayons, a coloring book I created, pencil, tattoos, sucker, bowl and spoon set.
Adults for sent home with delicious blueberry muffins using this recipe, http://thepioneerwoman.com/cooking/2008/08/dairy-contest-finalist-recipe-the-awesome-est-blueberry-muffins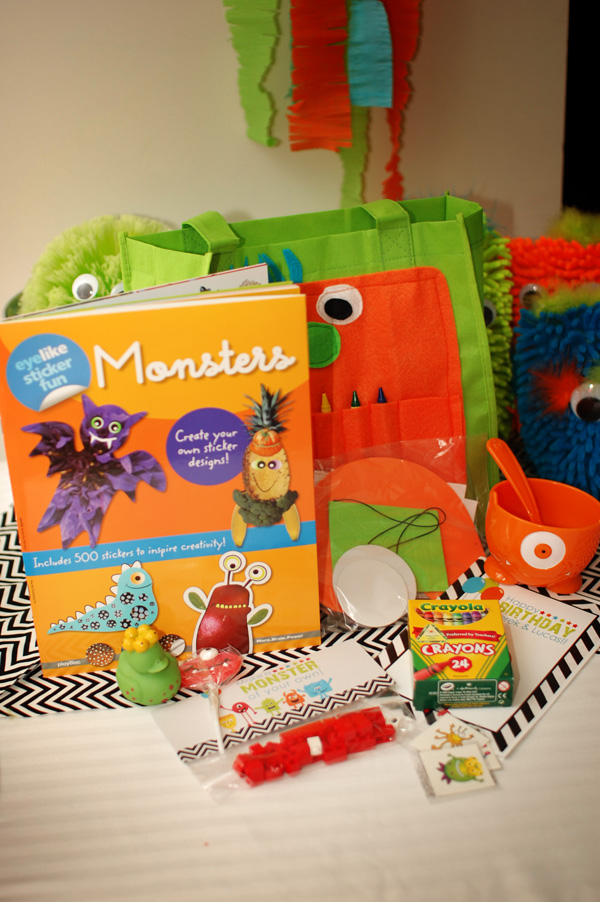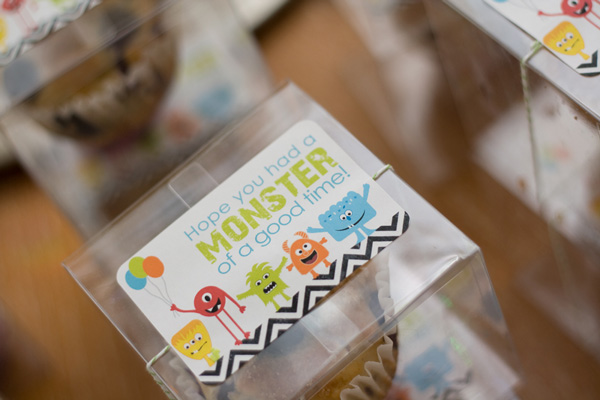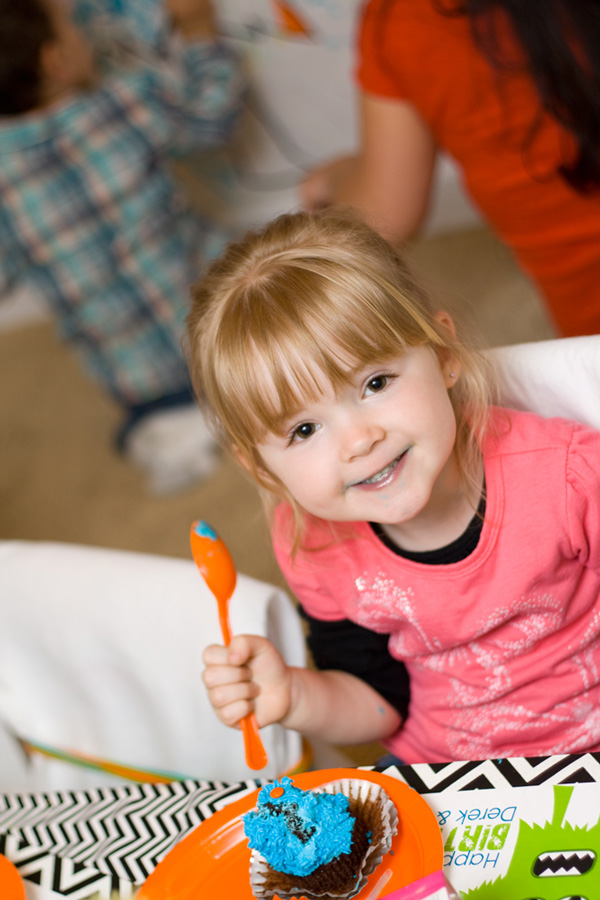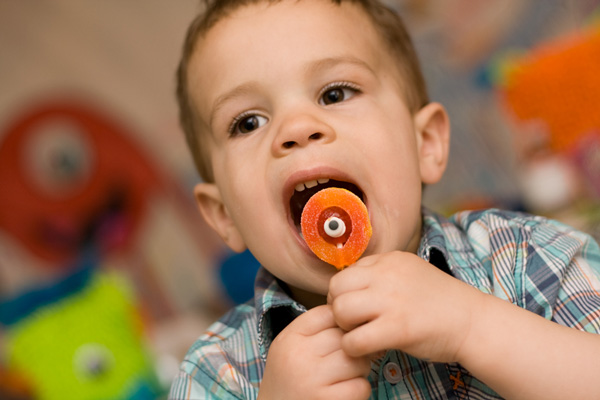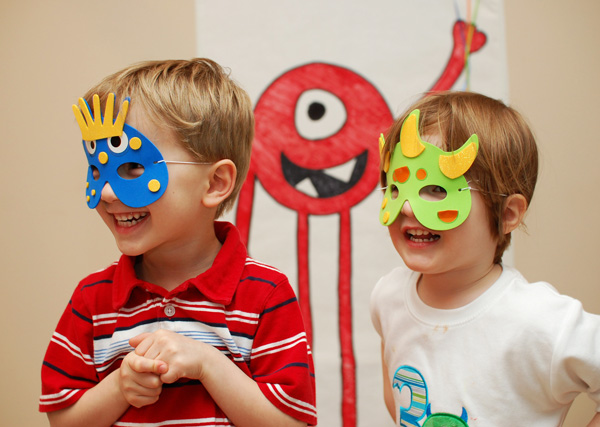 Awww!!  Happy Birthday to my little monsters!!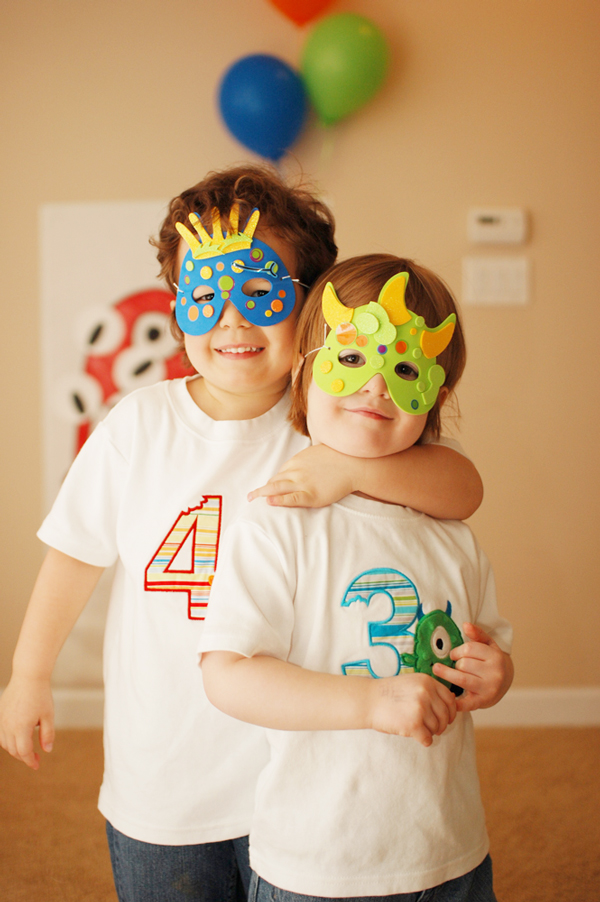 The Printable Monster Party Collection is available here.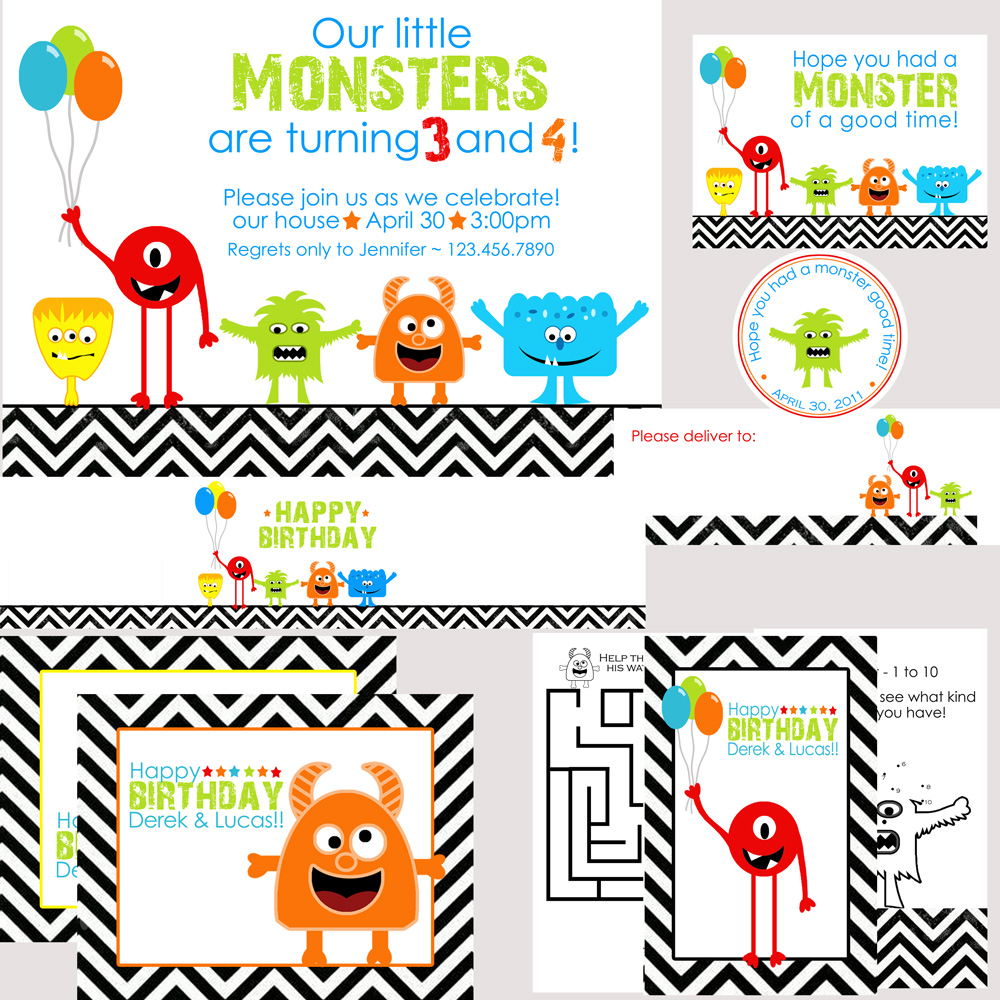 Shopping Resources
Stitch-n-Lounge – Chevron Fabric
Shop Sweet Lulu – Straws, milk bottles, mini chevron print bags, tissue decorations
IsaKay Boutique – orange straws
Banana Bear Boutique – birthday boys shirts
Think Garnish – favor box for muffins
Kitchen Stuff Plus – monster bowls
Photography – Kevin Oelke