Sorry about the lack of posts lately (I don't know if anyone but my mom really notices though…thanks for reading Mom!).  We have been busy, busy, busy!  We've spent time bowling, playing with bugs, swinging, watching baseball games, playing water balloons….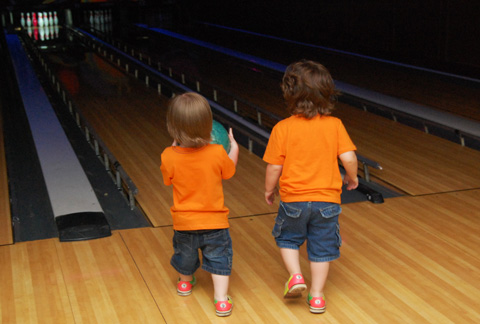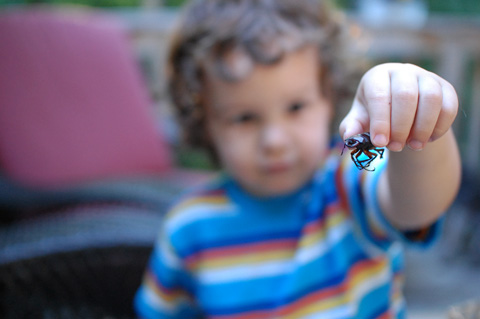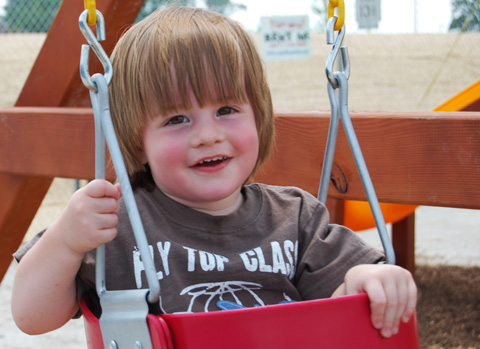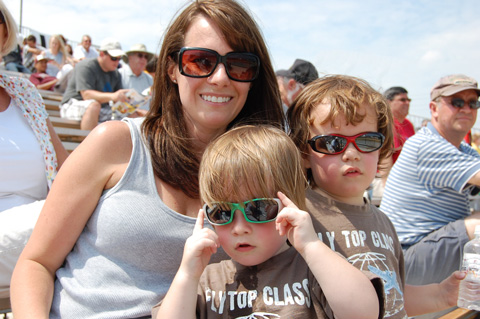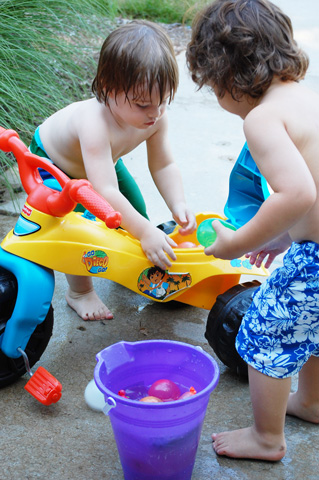 By the way, did you know that when chalk gets wet it's like paint?  I mean, it makes sense, I just never thought about it.  Derek has a new favorite activity.  Poor Lucas, he was covered in hand prints by the time they were done playing.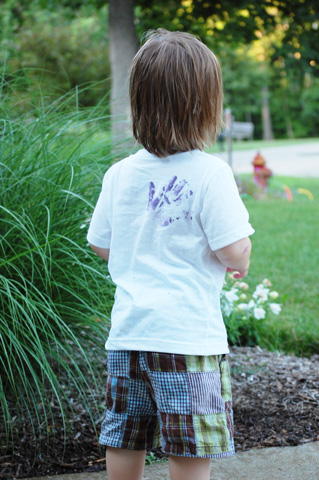 We spent the 4th with all things red, white and blue!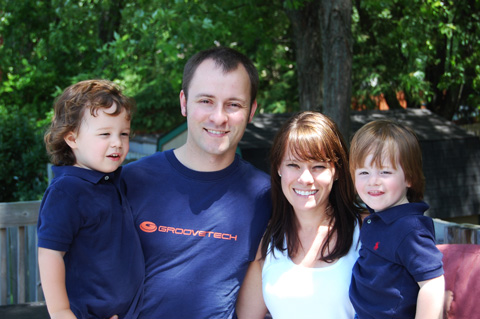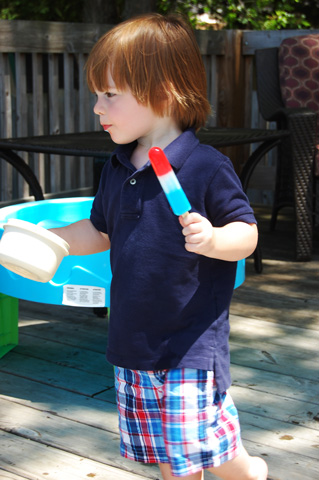 I followed this tutorial for the cake.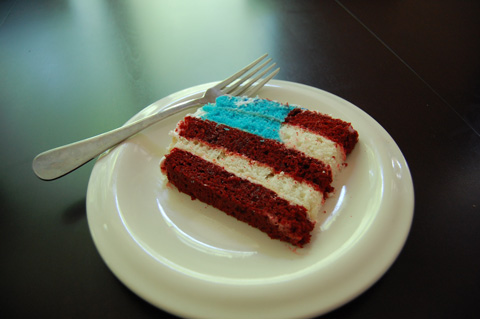 This is after cleaning up from making the red velvet cake.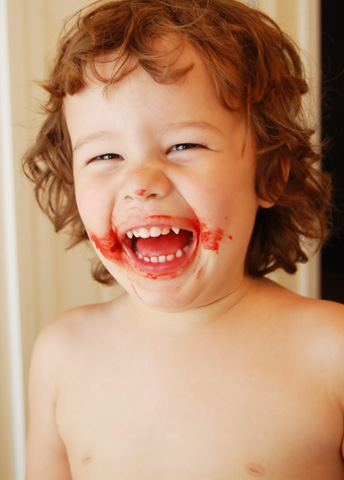 Star shaped jello jigglers and watermelon.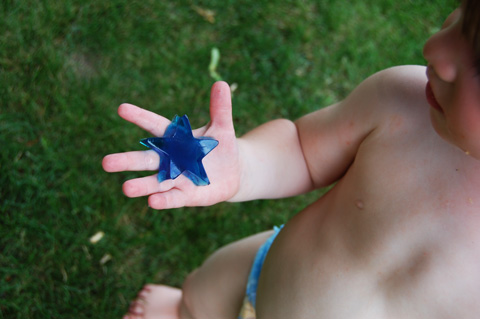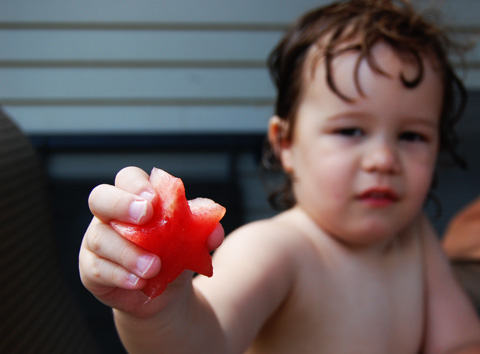 We have had our share of hots days…just what summer should be like! I bought a cool sprinkler that we have had lots of fun with.