1. I hit 1000 sales in my Etsy shop over the weekend.  Thank you to all  of my wonderful customers!!!
2. Last week we went and picked strawberries.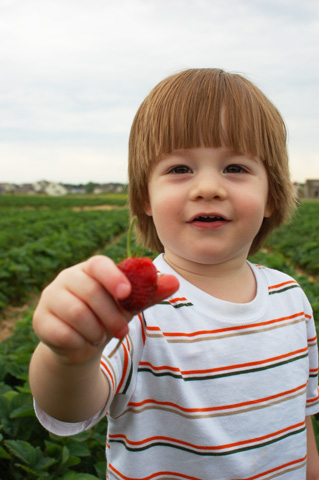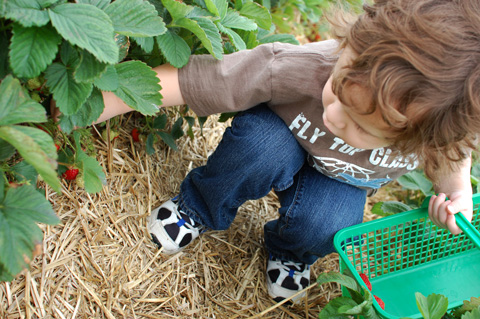 3. Derek took the job pretty seriously.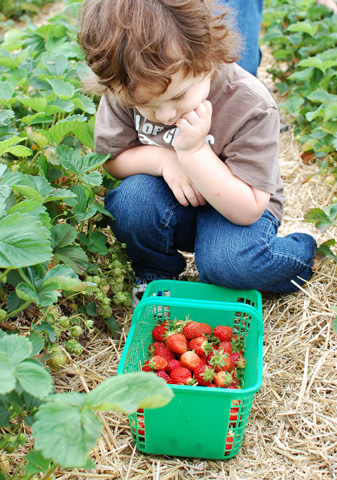 4. While Lucas had fun attempting to do somersaults down the rows.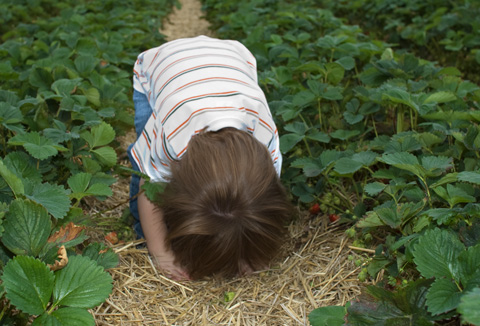 5. Either way, I think they both had a good time.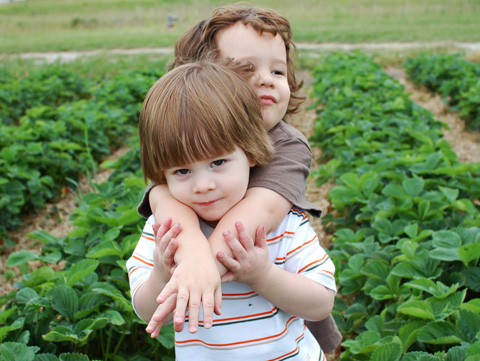 6.  And I was happy because I got a new favorite picture of my two boys.  This was not posed at all.  I was just trying to get a picture of them walking through the patch and this is what I got. 🙂
7. We had a busy weekend.  I was gone 3 nights in a row and didn't get to put the boys to bed. 🙁  As usual, they handled it better than I did.
8. Friday night we went to dinner to celebrate my friend Mandi's birthday.  We had a wonderful dinner at David's Bistro. I had my all time favorite meal, Chilean Sea Bass.  So good!  Here's a picture of Dan (my husband), Mandi and me.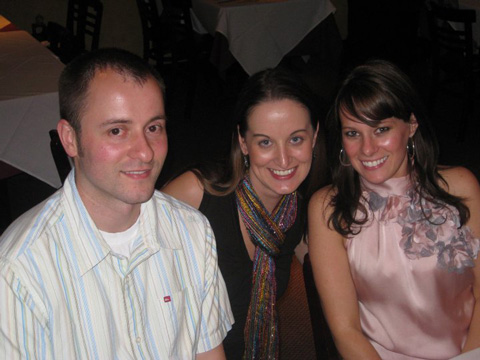 9. Saturday night we attended a beautiful wedding.  The boys slept over at Auntie Kim's house and had lots of fun.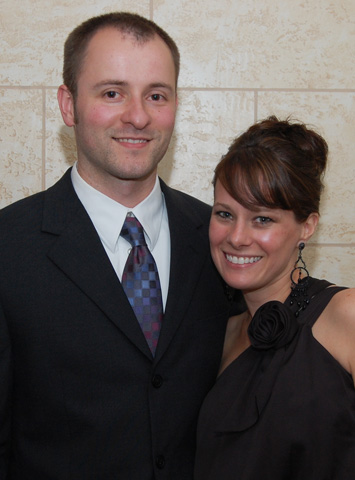 10. Sunday I went to see Sheryl Crow and Colbie Caillat. Despite the rain we had a great time!