1.  Derek is going to be 3 on Sunday. Where does the time go?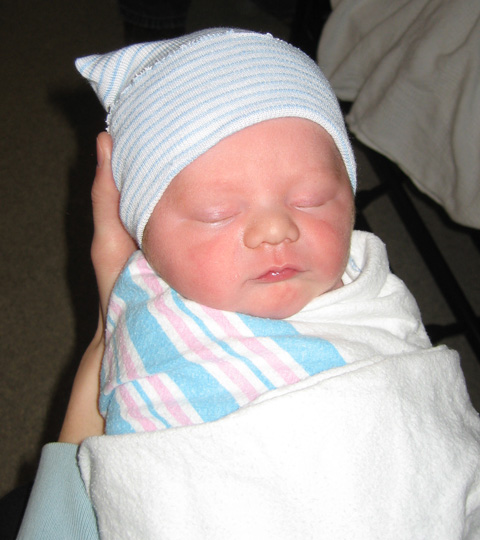 2. Here's a custom design I created for a new customer.  I love it so my much, I just added it to my shop!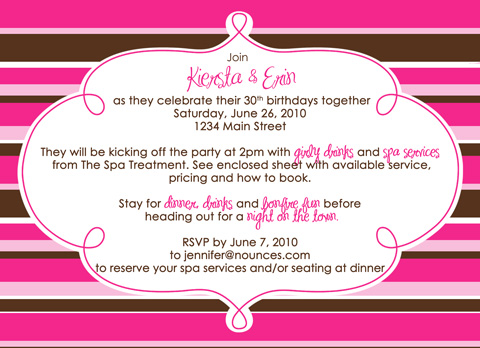 3. Here's a custom design I created for one of my best customers! Her daughter want a swim/cheer party.  The inspiration came from plates that she found that are identical to the pattern on the bottom of the invitation.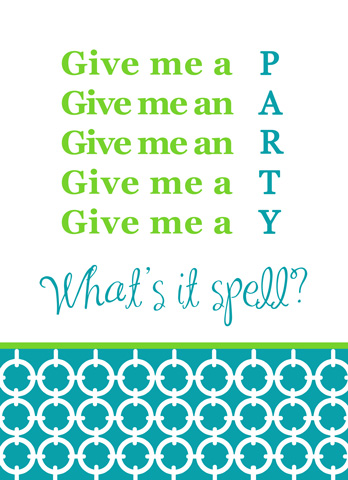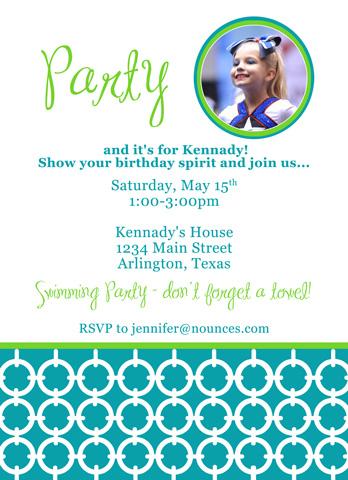 4.I hope I haven't mentioned this before, sorry if I have!  Anyways, a few weeks ago, we went to have dinner at my sister's house.  After dinner, she entertained the boys while we watched The Blind Side…from start to finish, with no interruptions! I can't tell you the last time we watched a movie. It was so nice! If you haven't see The Blind Side yet, you need to!
5. With the party being less than 4 weeks away, I am in full party planning mode!  Here are a few of my purchases from tonight.  Actually,  the plates that are in the picture, I picked up several weeks ago.  Then tonight, I found the pots that match perfectly!  I love when that happens!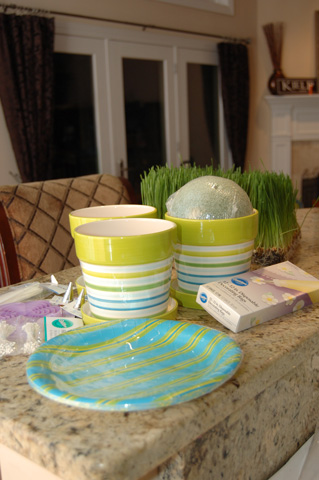 6. I think the wheat grass may prove to be my biggest challenge.  I hope what I have in mind will work.
7. I have been looking at buying a Cricut for a while now.  I finally broke down and bought one.  I am hoping this will allow me to be able to offer banners and other party items in my shop.
8.  I think the next thing on my list is the Xyron Sticker Maker.   My husband wonders if all these things are necessary.  Of course they are!
9.  As I type this, I am watching Deadliest Catch.  They are rescuing  a crew from a boat that capsized.  Which reminded me, my dad did the same thing over the weekend.  He was fishing on Lake Michigan when a boat near him capsized.  Luckily there were several boats nearby that were able to help.  The water temperature was 44 degrees.  My dad came to lunch,  and acted like it was just another day.  How can he not be my hero?? In case you're wondering, they rescued everyone on Deadliest Catch.
10. Another late night. UGH!  I keep telling myself I am going to make it to bed early.  Why doesn't that ever happen?