This past weekend I had a surprise party in celebration of my husband's 30th birthday.  The invitations served as the inspiration for the rest of the party.  They were designed to look like playing cards.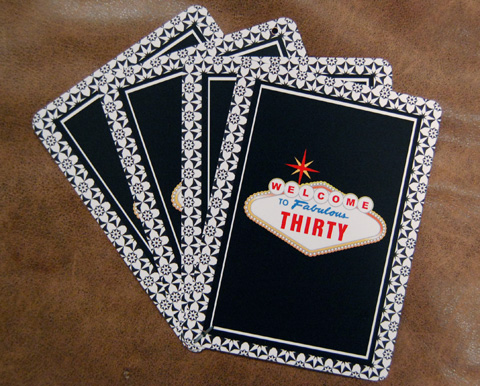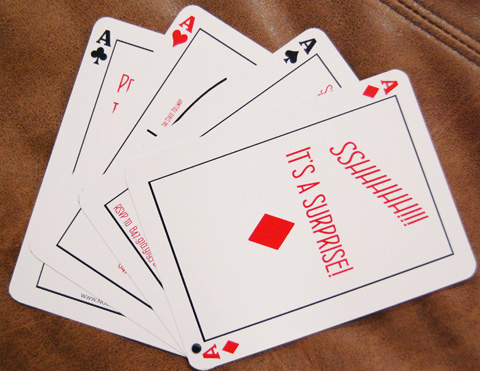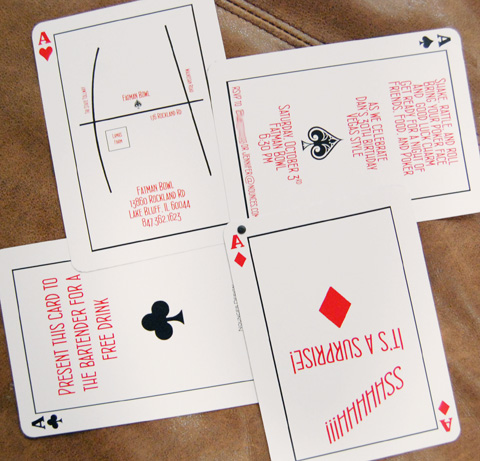 More pictures to come!
If you are interested in purchasing these invites, please check my shop.