I don't know where the last 28 months have gone, but they have flown by!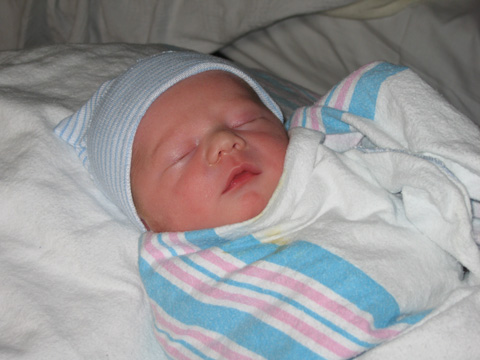 Last night we transitioned Derek's crib into a big boy bed.  As usual the change was harder on me than it was on Derek.  I know, I know… somehow I am going to have to let go and let these boys grow up!   I'll get there, someday.  Anyways, here  he is right before the front was taken off.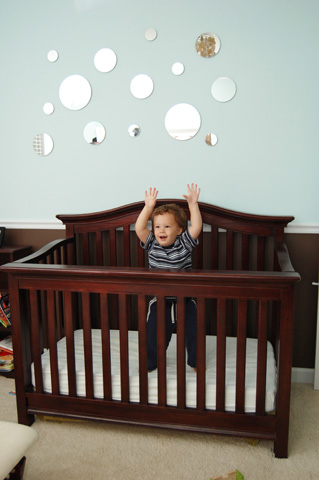 As soon as it was off, he wanted it put back on.  He and Lucas sure have had fun being able to just crawl up there and play though! Here he is, with Callie, getting ready for his first night in a big boy bed!  Next on the list, getting rid of the paci!