I know, I know, I have completely neglected the blog.  I have received a lot of emails wondering where I have been and why I haven't posted anything new.  It's nice to know people are actually interested in my blog!
I have been so swamped with orders and what not, that something has had to suffer.  We have been completely enjoying our summer.    We have done a TON of baking.  Derek and Lucas both ask all day long if we can mix something.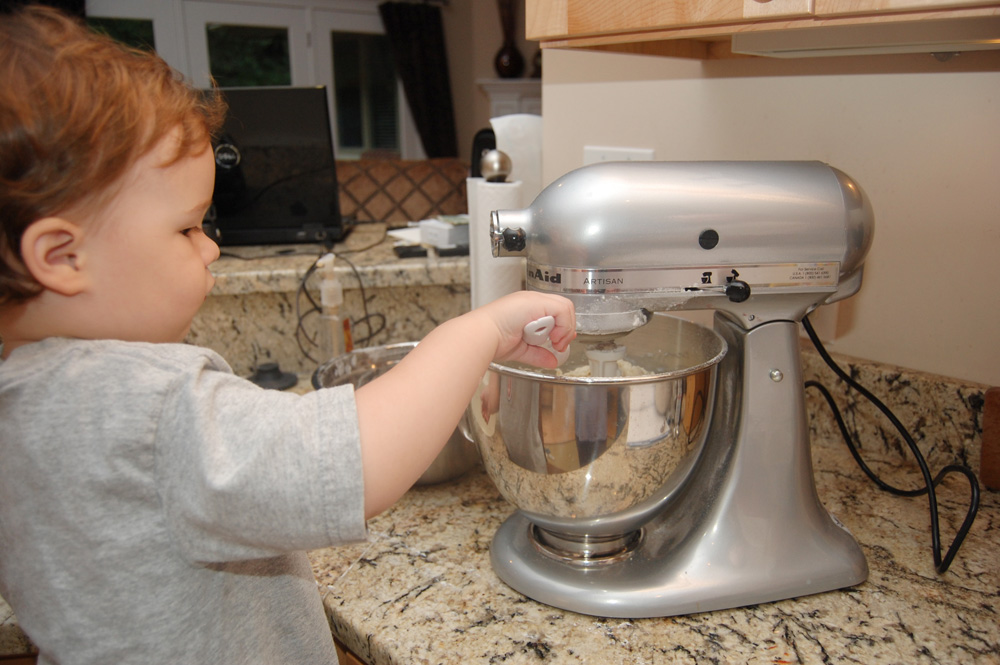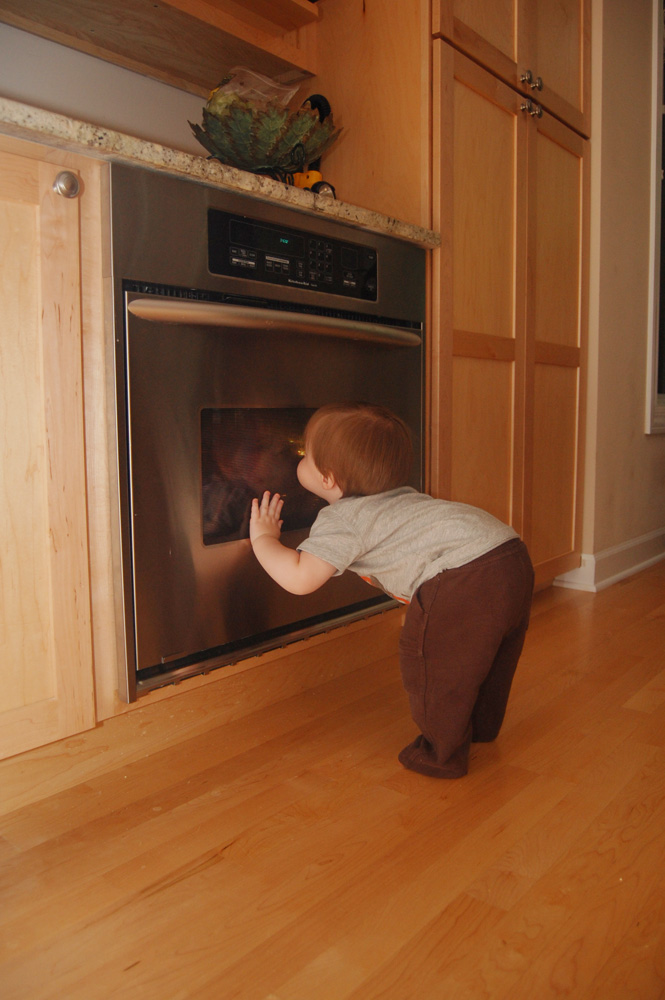 We've spent a few days at the beach.  This was the first time Lucas had been to the beach.  He loved it!  He did such a good job walking the the sand.  Not always an easy task, especially when you are just learning to walk!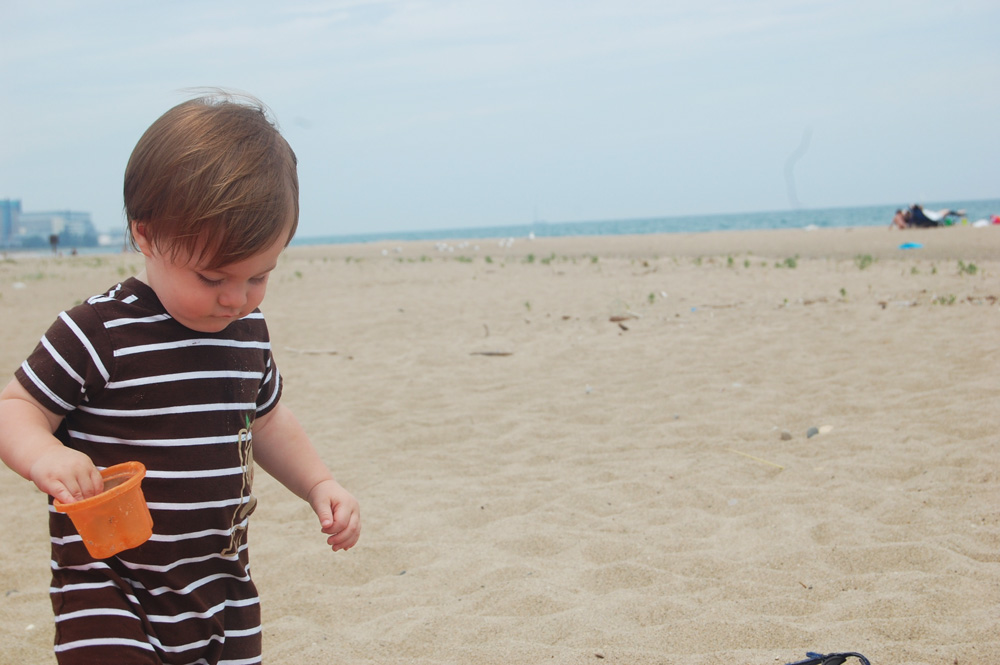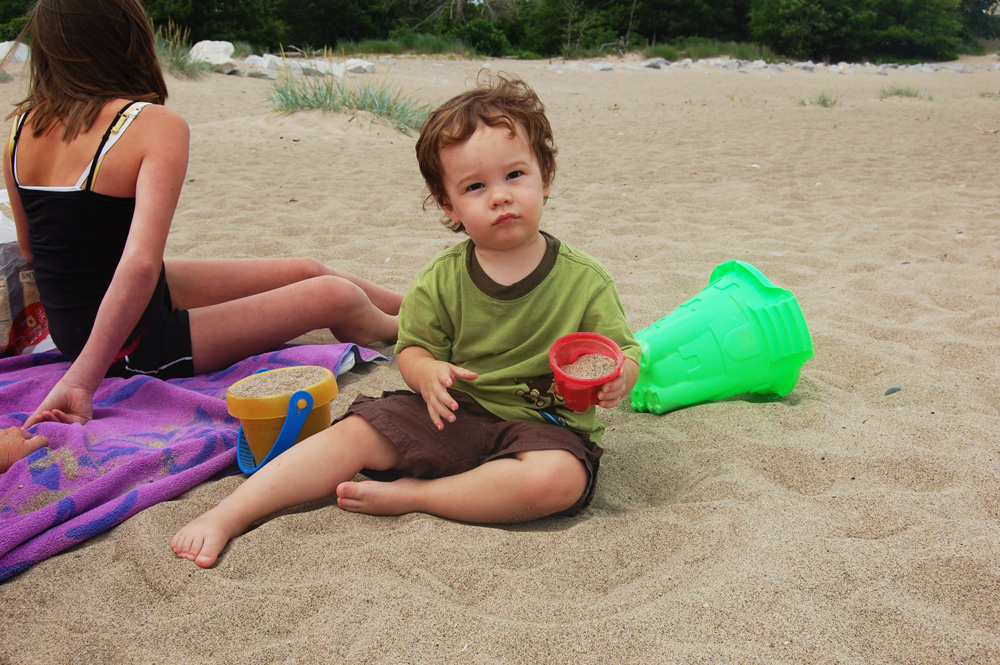 There have been a few concerts we have attended.  The boys had fun at the Chicago Botanic Gardens.  They were more interested in the planes that were flying over than the concert…that's ok.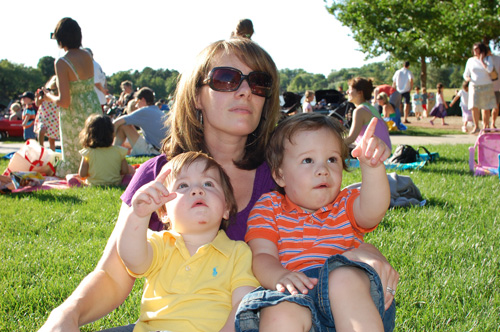 Uncle Jay got Derek a cool bike for his birthday. Derek has had fun learning to ride it.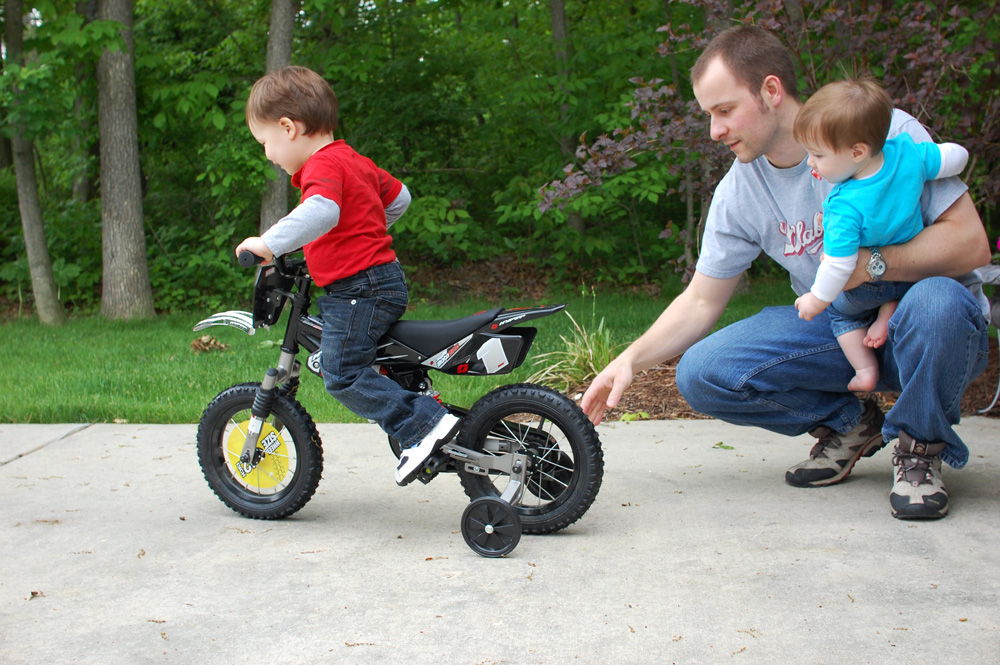 The weather hasn't been great this summer. So, we have spent quite a bit of time inside…hangin' in our jammies.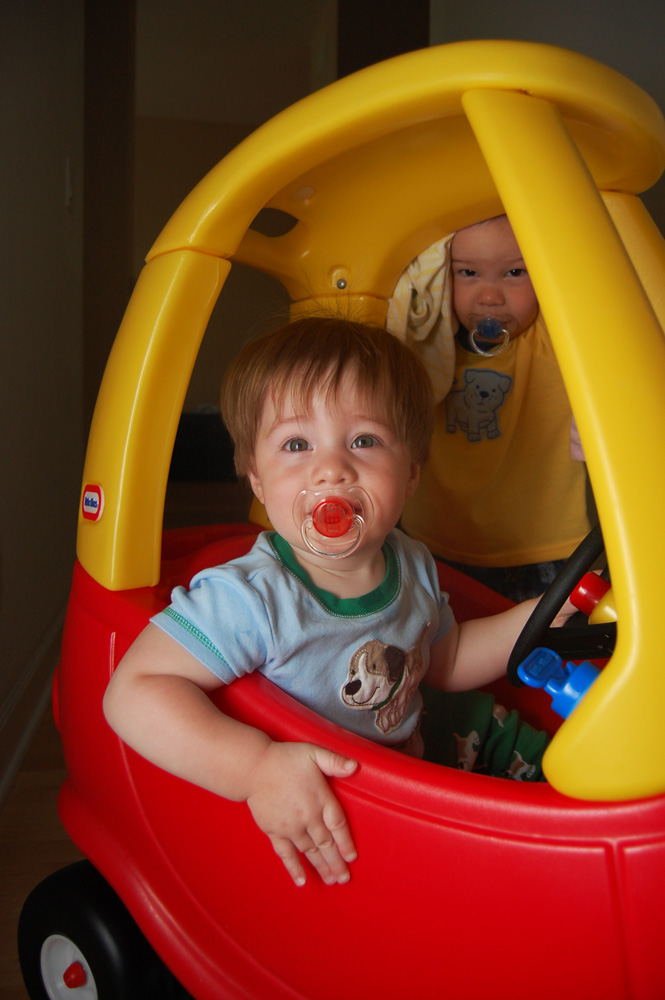 Lucas favorite thing to do these days is play in the garbage.  Lovely.  I know.  Here's his most recent mess.  Notice the coffee ground footprints on the rug?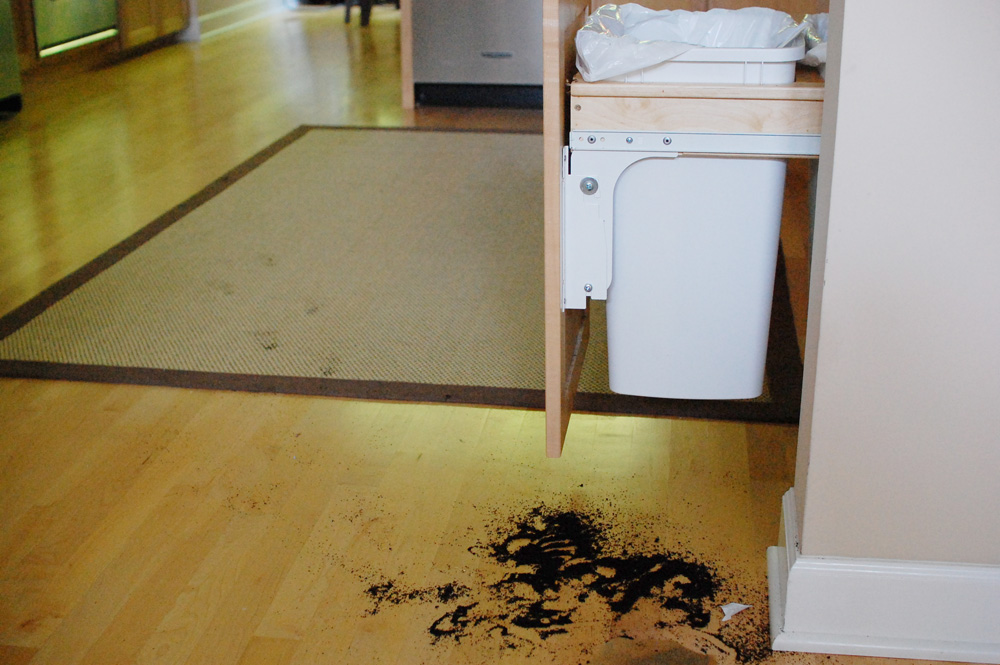 Luckily, Derek's favorite thing to do these days is vacuum.  Works out perfectly!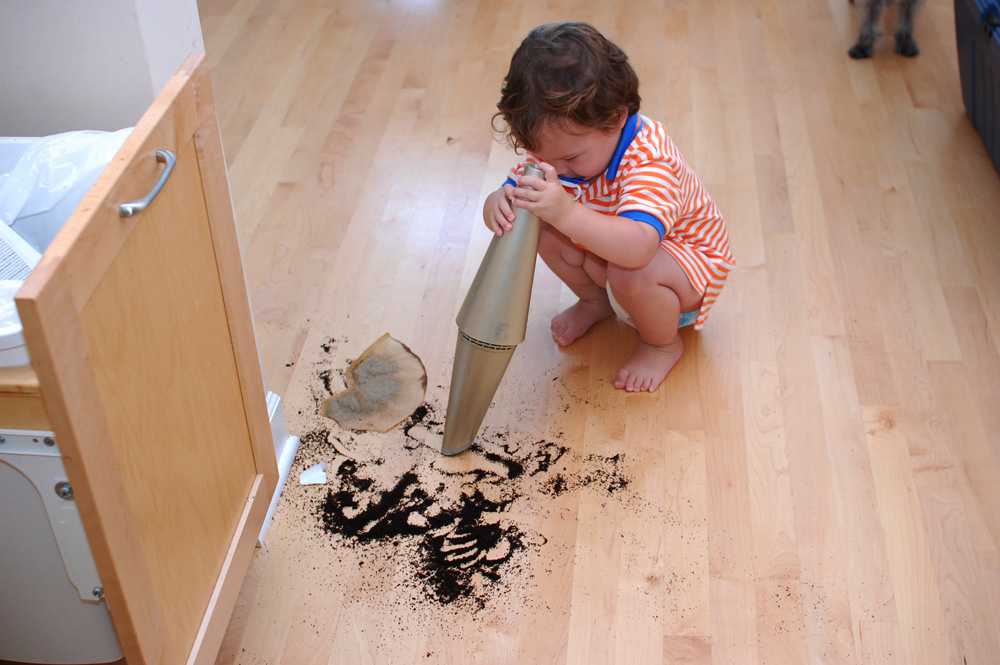 We have some new friends that like to eat the mulberries from the tree across the street.  It's amazing how close we can get to these deer.