I have lots of fun custom projects lately… website design, party accessories, and custom cards are just a few. One that has been the most fun has been a retirement party invitation for my mom. After 25 years of teaching, she is finally retiring. For her invitations, we decided to use her school portraits. She's a better sport than I would be! Although, all the pictures are good. I decided to make the front of the card look like the composite they give of the entire class.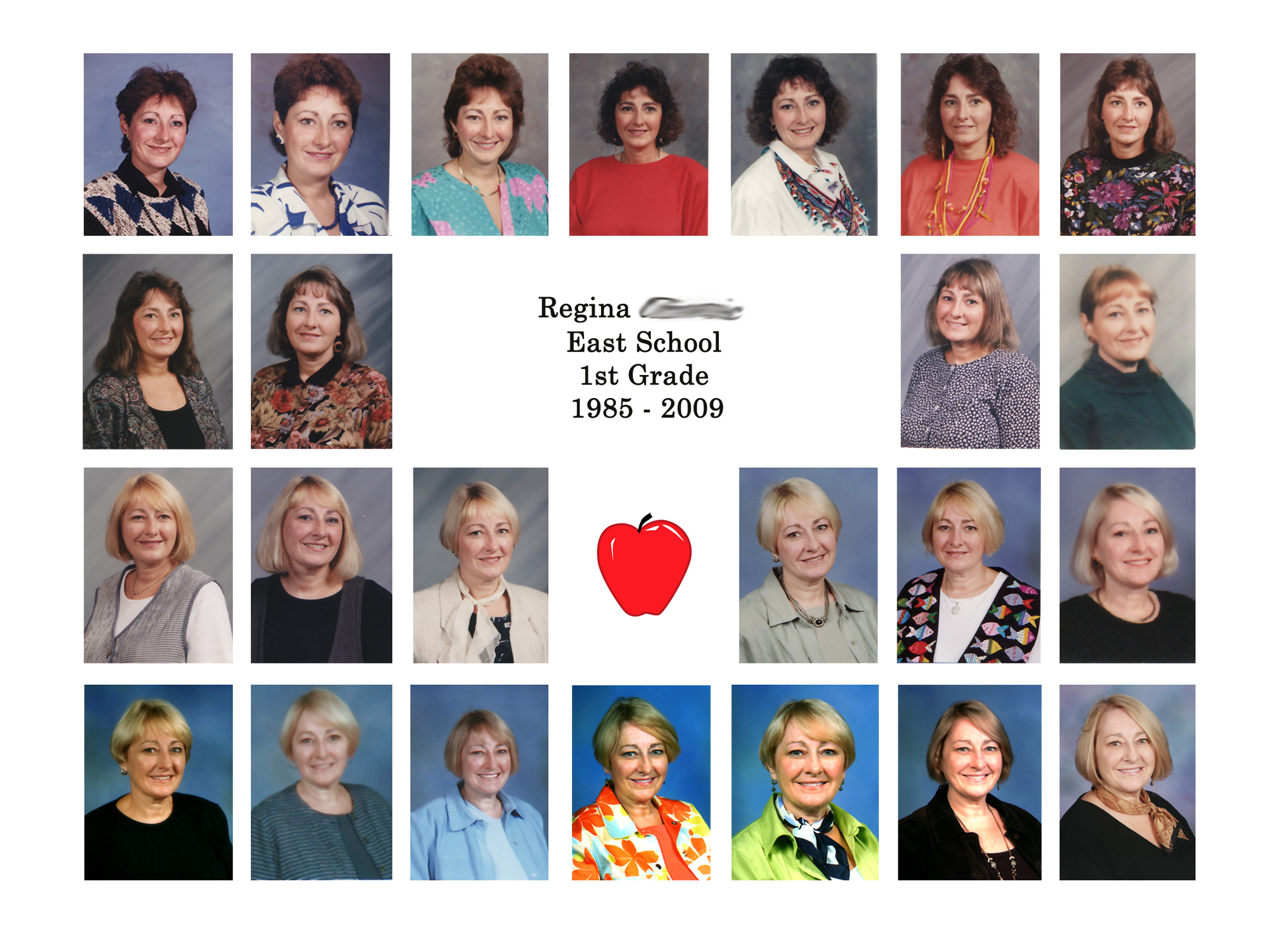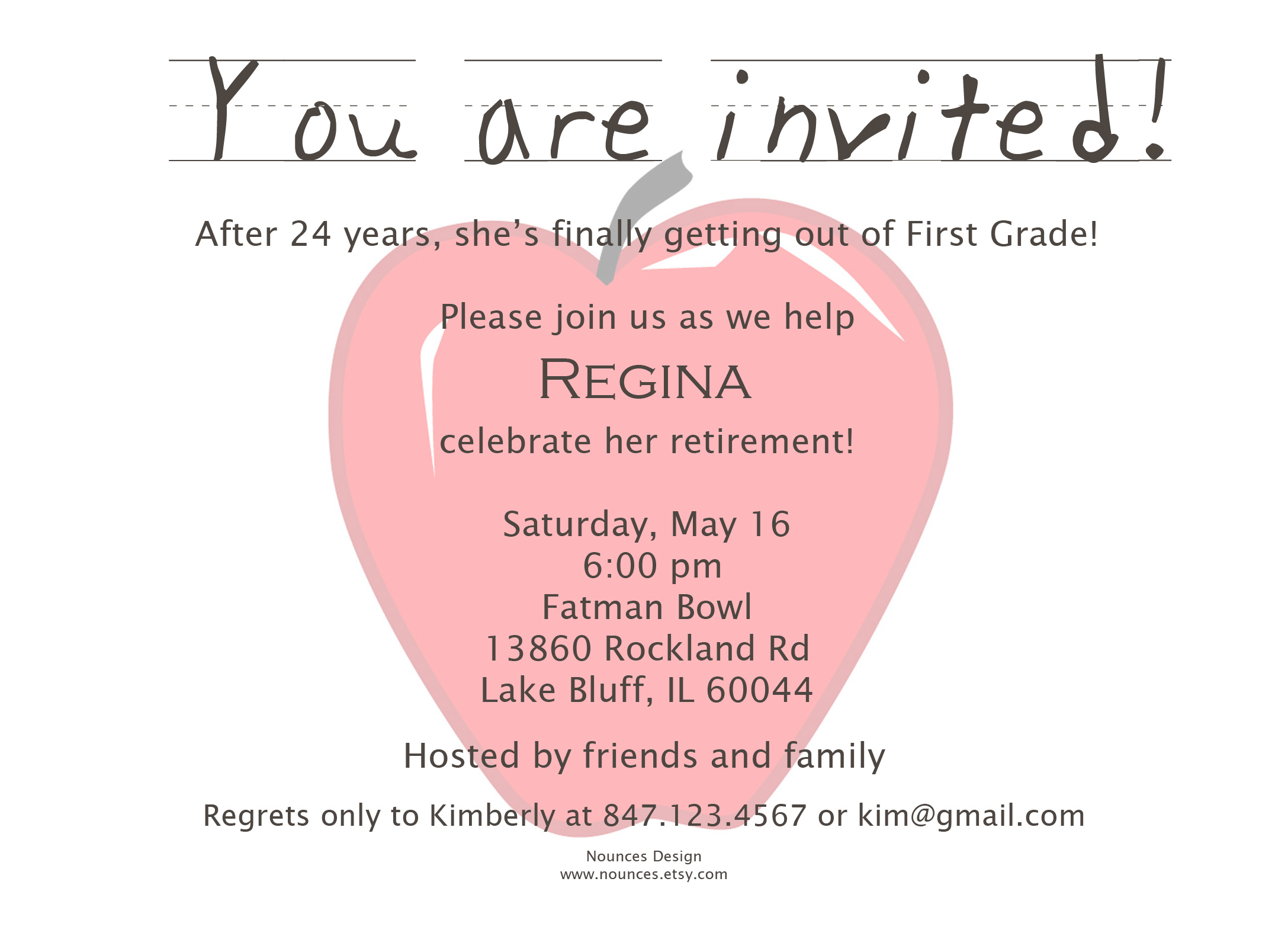 I think they turned out pretty good! I am looking forward to the party, it should be a good time. She deserves it after all the hard work she has put in the last 25 years! Congratulations!
You can see my other designs here.